Marine Aquarium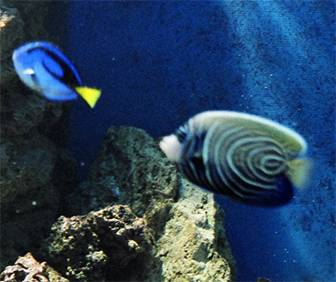 The most interesting and promising direction aquarium.

The most dynamically developing in Russia and abroad.

Just look at the photos of marine inhabitants, or at least once, dive into the sea abyss.

Marine aquariums are of two types: Simple Marine Aquarium (for aquarium fish). Suitable for content as fish, and for some types of invertebrates. When competent approach to the selection of species and their number is a Biosystems, which does not contain much more complicated than usual - freshwater.

Reef aquarium. The top aquarium! Grandiose and magnificent creature, which focuses on marine invertebrates: corals, actin, anemones and many others, incredibly interesting creatures. Such complex and expensive aquariums, but the right of same, are great!